Professional digital marketing for SMEs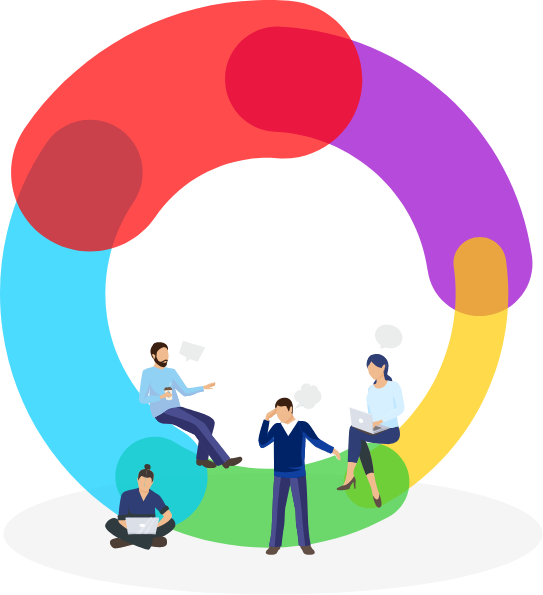 Easy, affordable 360 digital marketing for business owners who don't have time to do it all
We believe in a cohesive digital marketing strategy that knows your business inside and out – so we can involve all our teams to create one for you. If you're only in need of one digital marketing service, we do that too.
360DigitalCare's services
WordPress website care and security services

Your website is the core of your business's online presence. Proper maintenance is essential to keep it updated, fast loading, and effective. Keep your website healthy and prevent disasters that can be difficult to repair later on.
WordPress malware cleaning after infection or attack

Need website help, ASAP? Our WebRescue team is like an ER for websites. Whether you've been hacked, your website has been infected, or it is broken due to other reasons – we'll come to the rescue.
Professional Search Engine Optimisation services

SEO (Search Engine Optimisation) is at the heart of every digital marketing strategy. Our team of experts will work behind the scenes to increase your search engine visibility so you can grow your audience organically. What's better than a website that sells itself?
Professional content writing services

Save time creating content for your business. Get engaging content created for your for SEO, blog articles, eCommerce websites, email marketing, landing pages, social media, and more every month. Let us do it for you.
Satisfied Customers
Marek and the team at 360 Digital Care are a great team to partner with. They are professional, knowledgeable and quick to develop solutions to help our business.
https://fusemobile.com.au/

Paul Coleman

Fuse Mobile
The team at 360webcare are perfect for anyone running a WordPress website. They take all of the stress away from you, making sure your site is running smoothly at all time. They have responded quickly and efficiently to all of the issues we've had, and they've taught us a lot about how to run our website in the best possible way. We strongly recommend having them looking after your WordPress website. https://uxlaw.com.au/

Doron Shmilovits

UX Law
360WebCare team have been an absolute lifesaver with maintaining our WordPress website. They have taken care of all the technical side of running a website so I can focus on growing my business. There were so many aspects of maintaining a website that I had no idea about but they really helped me to understand all the work that's involved and how important website maintenance is. Thank you for all your help I can recommend 360webcare.com website care plans! https://chefin.com.au/

Petko Petkov

CHEFIN
Thank you, Marek, for upgrading our website and taking care of it for the last few years. Your insight into digital marketing is also much appreciated. https://sklaw.au/

Ben Sewell

Sewell & Kettle Lawyers
Marek is amazing. He took care of all my WordPress website maintenance when I didn't have the faintest clue what needed to be done. My salon relies on internet bookings, and business really accelerated with his help. Being a beauty salon owner, I had no idea about what I needed with the online side of things, but he spent countless hours helping me through it, was constantly available, and has provided extremely valuable information on how to manage and maintain a website. Highly recommend! https://whip-lash.com.au/

Harmony Tera

Whiplash Australia
About us
360DigitalCare is a multifaceted digital marketing agency that helps small and medium-sized businesses across the globe to solve their everyday digital marketing dilemmas. We do this by leveraging technology and marketing know-how with a simple, focused attitude for each project. Our agency embraces a holistic approach to digital marketing while allowing you to pick and choose the services you need to accomplish your goals.